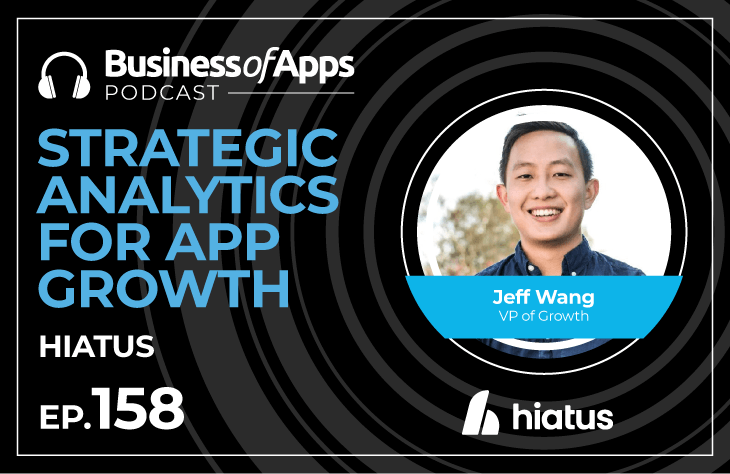 I don't think anybody in the app industry would argue with the fact that growth is what occupies app marketers' and developers' minds all the time. From Monday to Friday and, unfortunately quite often, from Friday to Monday as well, people do mental gymnastics for how to make their app's growth more efficient.
But if you don't measure it properly you can not improve it. What analytics reports are important to check regularly to measure your app's growth? How do we do incrementality growth analysis? I invited Jeff to riddle these puzzling questions for you.
Today's Topics Include:
Jeff Wang's background
Cohort and funnel definition
App analytics reports to focus on
The most important report to work with
App analytics reports to check less often
Incrementality growth analysis
The takeaways
Android or iOS?
Jeff's first mobile phone
Leaving his smartphone at home, what features would Jeff miss most?
What features Jeff would like to see added to his smartphone?
Links and Resources:
Quotes from Jeff Wang:
"I can spend all day looking at the reports, especially when you have a lean team. It's really important to get a sense of your business impact to guide workflows as well as the strategical direction."
"One good tip I would give is to have a regular cadence for certain reports."
"I think since we're a subscription product, looking at churn is really useful, seeing what a month-to-month looks like."
Follow the Business Of Apps podcast